This is a sticker design for the Ottawa, Ontario-based band, "Soft Top Intrepid." They are a self-described "brunch pop" duo, whose music strikes the perfect balance of high-energy and melancholy. 
This logo was designed in Adobe Illustrator, based on a rough sketch supplied from the client. Their most recent single "Lemon Lung" can be played on all streaming platforms, and it coincides with the lemon theme they have chosen in some of their previous advertising material.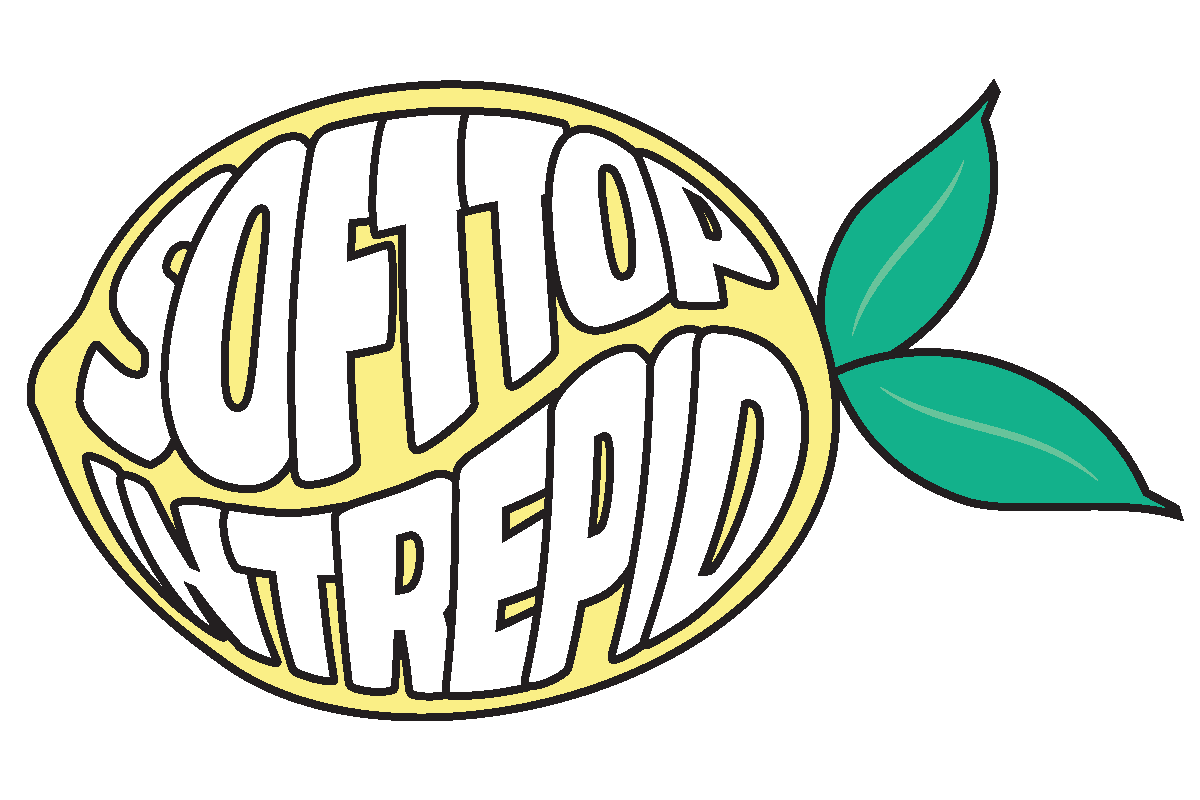 This sticker was meant to be created as a promotional element which would coincide with their previous marketing elements. Though requisitioned as a sticker, the potential for pins, buttons, patches, and the like, remain open.
Their music can be found here:
https://soundcloud.com/soft-top-intrepid
https://open.spotify.com/artist/3FhlTi3YdODPD7BByn4TD4?si=LEf69SupQryZm2o3a1WpXA
https://music.apple.com/us/artist/soft-top-intrepid/1577093475